28/07/21
Hello Friends of One Marine,
This is a little feature for those of you who might be new to this big crazy world of Boat Buying. You might have been scrolling through pages and page soo adverts either here on One Marine or on one of the listing platforms like YachtMarket, RightBoat or Boats.com and you keep coming across "Sale Pending" or "Sale Agreed" listings. Frustrating eh?
Well is that boat sold or isn't it? The answer is both, and I wanted to take a few minutes to explain why we do this and what it means for you as buyer.
Here at One Marine we try to be as clear as possible with our potential buyers, because this makes it nice and easy to know exactly what is available and what isn't. You might have seen that we have gold triangles in the corner of our listing saying one of a few things….
NEW LISTING – Good News! This boat is freshly listed with us and ready for a new home!
Can you enquire on this boat? YES – this boat is available to enquire on and to book a viewing. If you like the look of it, get in touch via email or telephone and we can have a chat about this boat.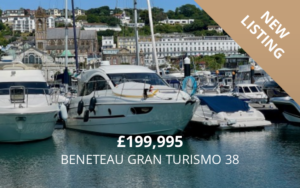 REDUCED – The owner of this vessel has lowered the asking price since putting the vessel up for sale,
Can you enquire on this boat? YES – this boat is available to enquire on and book viewings.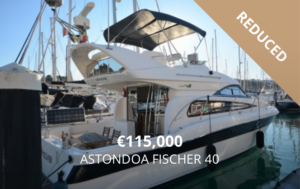 SALE AGREED – Or "SALE PENDING" on some listing websites means that a holding deposit has been taken on this vessel. This usually means someone has committed to purchase the boat subject to a vessel survey and we are awaiting the results of that. This usually take about 2 weeks to organise and sometimes a little longer. The vessel will remain as status SALE AGREED up until the date at which the buyer takes ownership, up to 4 weeks.
Can you enquire on this boat? In short…. YES – No boat is sold until they're sold. I would encourage you to send us a message anyway asking to be contacted if the sale falls through for any reason. Some people are surprised to find that Boat Sales are a lot like houses, sometimes the sale doesn't get over the line due to financing, poor survey results, change of mind, market conditions, change in circumstances, etc. All sorts of reasons, and this is why we have a holding stage which boats can be released from just in case. It will give you the opportunity to be top of the list for us to call if the boat is released back to market!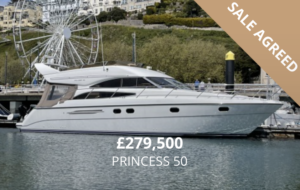 SOLD – This boat sale has been completed and this vessel is no longer available for enquiries or booking as the new owner has taken possession of the vessel.
Can you enquire on this boat? NO – this boat is officially off the market, it cannot be purchased or viewed, if you are looking for something similar, let us know and we can see if we have any boats or owners who are exploring selling with us coming up soon.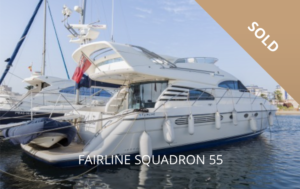 Third Party Listing Websites and Statuses
Okay guys, TOP TIP. If you see a vessel for sale on a third party listing site such as the platforms listed earlier, always always always check the broker website, particularly with us here at One Marine. Our website updates are instant whereas the platforms can sometimes take up to 48 hours via automatic updates, they can lag behind the fastest info and you might be missing out by not checking our own website! Boats can become available and resell in that amount of time in the current market so please LET US KNOW YOU'RE LOOKING!
If you have nay more questions about how we work or what else might be useful for you to know as a Buyer or a Seller please let me know, I'm more than happy to write about it and share some knowledge!
Happy Boating!
One Marine