06/03/20
Dear Friends of One Marine,
With terrible weather, we know that doing anything with the boats has been limited, even thinking about boating has been unfulfilling……but the clouds have parted and today Sun is shining!
We can't believe its March already. There's already talk of boat show planning, pre-season polishing and we can totally feel Spring gearing up. Before we know it, it'll be summer, are you ready to be on the water?
What's New?
Click on each image for full description, picture gallery and specifications.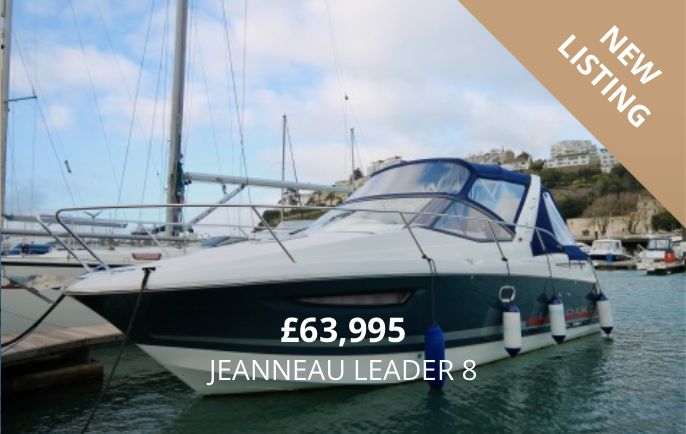 Look at this lovely lady! Our new listing is this great looking Jeanneau Leader 8. With less than 60 engine hours and packed full of big boat features. This is a great package for a great price. Take a closer look here.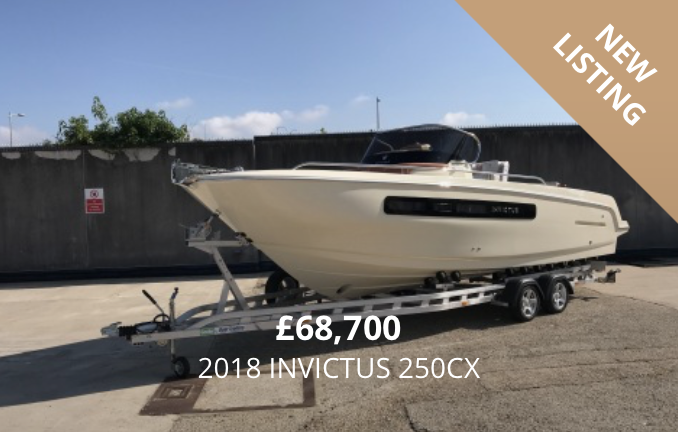 Ciao Bella! This head-turning Invictus 250CX is all ready for her new owner tow away. If you love exquisite Italian design and aren't afraid to get noticed, this is the boat for you. Because trust us, everyone will be looking! Find out more about this incredible little boat here.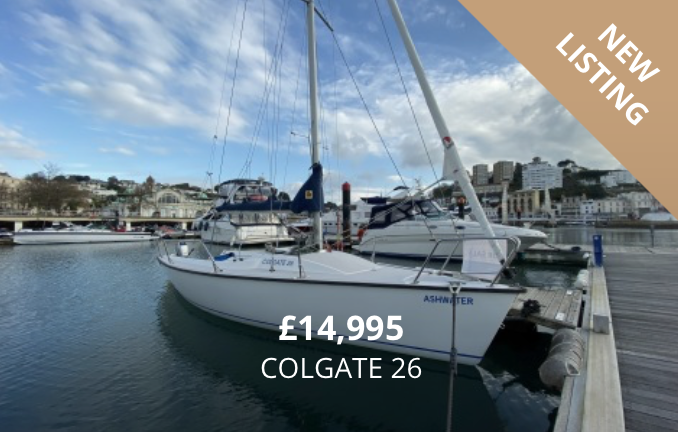 Fancy learning to sail this year? Or just love a smooth, stable open sailing boat? Perhaps you run a sailing school and are looking to add to the fleet? Grab yourself one of the highest-rated trainer sailers on the market with this Colgate 26 in superb condition! Find out more here.
Recently Reduced
In the run-up to the summer season take the chance to grab yourself a steal with these reduced listings.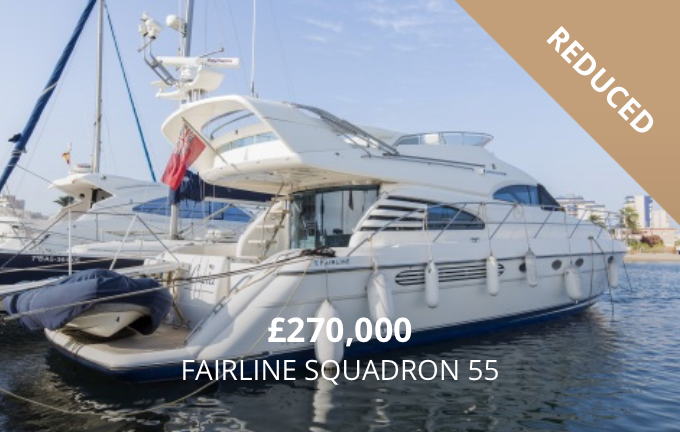 This is Lucia of London, our Fairline Squadron 55. If you're looking for luxury you'll be hard-pressed to find better in this price range. Recently reduced for a summer sale, you can now grab yourself a stunning place to play and stay in Spain. See more and talk to us if you think you might be interested.
Want to sell your own boat?
If you're considering moving your vessel on, if you're upgrading, upsizing or stepping away from the water altogether, we can help you get your boat sold. Our marketing is second to none and we advertise throughout all the major channels in the UK and Europe too. We will broker, both Power, and Sail and remember its no sale, no fee and we do all the work! What could be easier? Email us now.

Do you love YouTube?
So do we! We are working on providing solid video content for all our new local listings as part of our upgraded 2020 Yacht Marketing offering. These are all uploaded straight to our YouTube channel.
See each boat in greater detail that can only be captured by a proper walkaround. And we will be working over the next 12 months to improve this further. Having been an online broker for many years it is a pleasure officially returning to YouTube and would love your support with this. Please click subscribe it only takes a second!
Whether you're power or sail we'd love to see what you're up to out on the water, share with with us on facebook or send directly to info@onemarine.co.uk
Happy Boating!
Tom, Jamie & Sophy