25/05/19
Sunseeker Brokerage? I thought you were called One Marine….
Well yes, you are right, but One Marine is not your average yacht broker. We are part of Sunseeker Torquay, so they're a bit like our big brother. Whilst One Marine caters as a brokerage for a broad spectrum of vessels, which includes almost all power boats and sailing yachts. Sunseeker Brokerage specialises specifically in luxury Super Yachts.
So, in case you're sat in the sun on the deck of your 75 footer and thinking about selling her. Here is a little information on why selling your yacht with Sunseeker Brokerage could be right for you.
Why sell with Sunseeker Brokerage?
Sunseeker is a world renowned leading brand in the industry that promises quality and prestige in every vessel they manufacture.
Being active for over 25 Years, Sunseeker Brokerage have built a strong and successful reputation in providing complete brokerage services for their clients. From initial enquiry to after sales, service and final registration, your entire acquisition will be expertly managed.
With a professional and highly experienced team in over 40 offices worldwide, Sunseeker Brokerage continually betters industry sales figures year on year.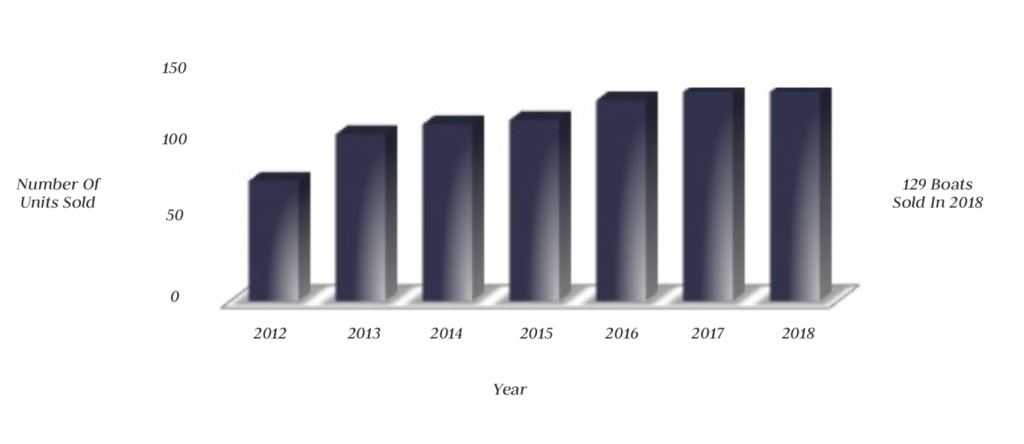 Haven't got a Sunseeker? Not a problem…
Sunseeker Brokerage is, (as you would hope) the largest Brokerage House in the world for the sale of Sunseeker's, whilst establishing itself as a global market-leading platform for the sale and purchase of all makes and models of yachts from 40 feet upwards.
Including but not limited to: Azimut, Beneteau, Cranchi, CRN, Dominator, Falcon, Fairline, Ferretti, Jeanneau, Leopard, Mangusta, Pershing, Prestige, Princess, Riva, San Lorenzo, Sealine, Sessa Marine and of course Sunseeker's too.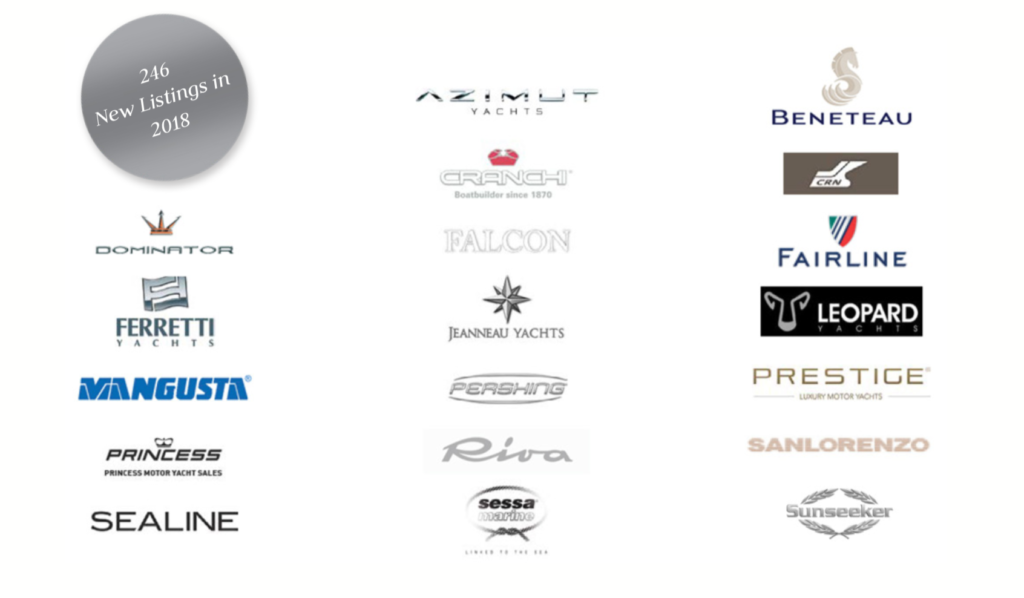 Why sell with Sunseeker Brokerage?
With an industry leading reputation, we pride ourselves on our strong and increasing success in sales. Our ever-expanding portfolio offers a comprehensive selection of pre-owned boats including manufacturers such as Princess, Benetti, Fairline, Azimut and more.
2018 saw another incredible year for Sunseeker Brokerage, with a total value of boats sold reaching approximately £82 Million.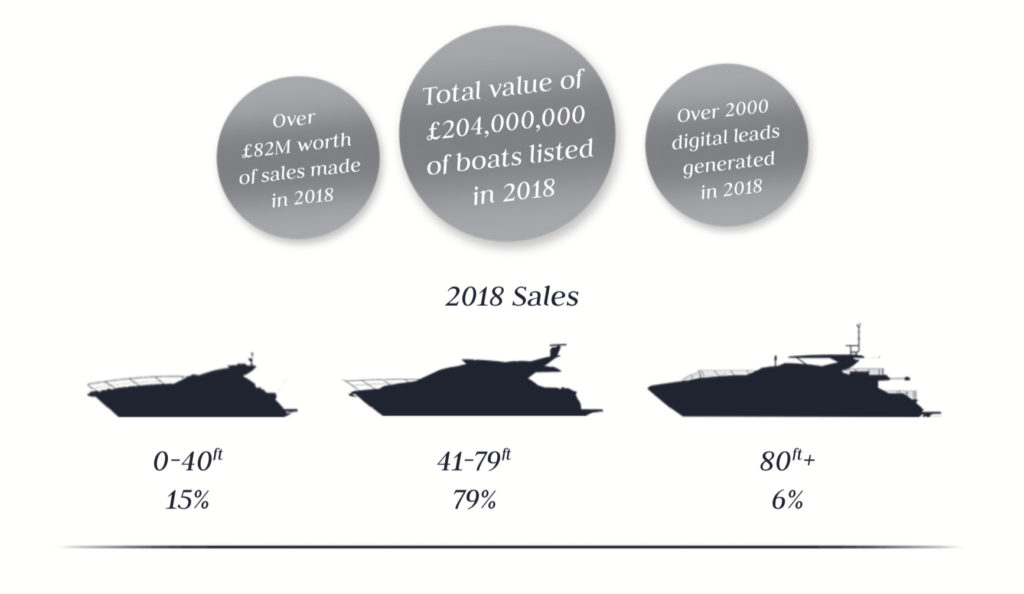 World's Largest Sunseeker Dealer
As the world's largest Sunseeker Dealer, covering all of the key areas across Europe, we currently operate over 40 offices within 20 territories, giving your boat maximum exposure to the marketplace. No matter the location of your boat, one of our experienced sales brokers will be on hand to assist you, at any time.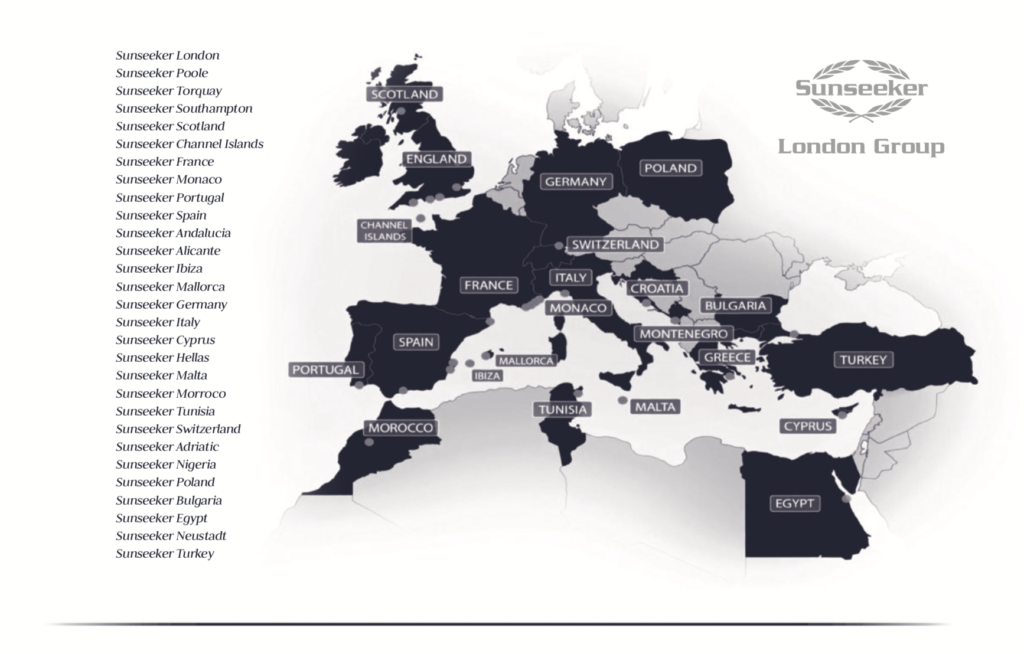 What we do: Professional Photography
It is a known fact that quality imagery plays a huge part in helping your yacht sell. Our experience in the suggests the most important factor is in fact how she looks to a potential buyer. An attractively photographed vessel will generate considerably more interest than any others on the market. Evidence provided by the world's leading marine websites prove that displaying over 25 quality images can improve your enquiry rate by up to 35%.
Whilst your appointed Sunseeker Broker will endeavour to take the very best quality photographs of your yacht themselves, we also encourage the use of recommended professional photography services to ensure that your vessel is quite literally seen in the best light possible.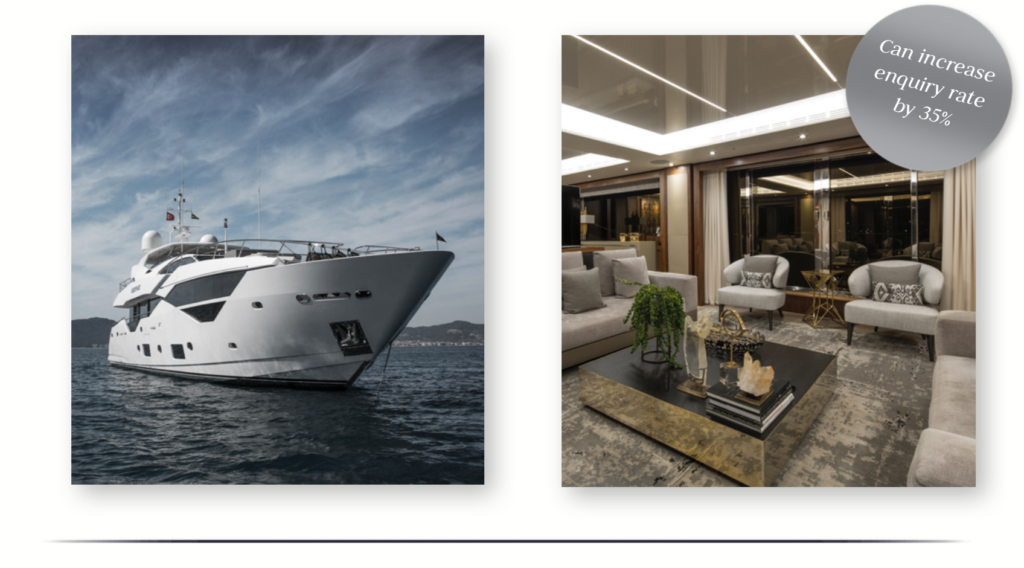 What we do: Drone and Videography
Another advantage offered by Sunseeker Brokerage as part of our marketing package for clients, is the production of unique a promotional video of your yacht. A professional video of your yacht will be the most valuable marketing material when selling your boat. Creating video content is extremely quick and easy. Sunseeker Brokerage can organise the entire production process for you, from the filming of your boat out at sea to the video montage which will form your promotional video. We employ all of the latest drone technologies and work together with specialist teams to bring you the very best videos for your yacht.
Sunseeker Videography Example Click Here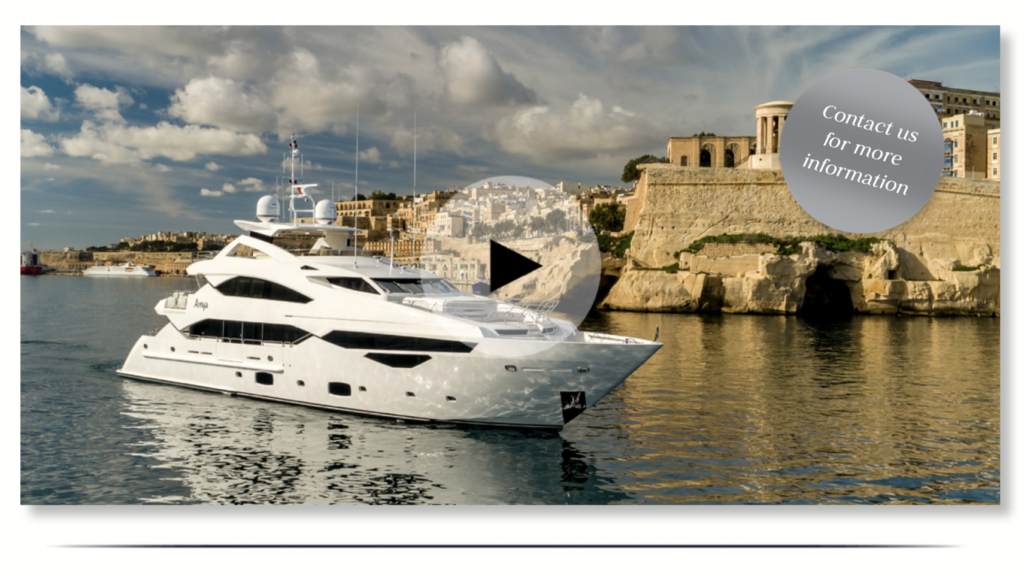 What we do: Web Portals / Websites
We continually utilise a number of specialist brokerage websites that are dedicated to the sale of pre-owned vessels.
Sunseeker Brokerage's online advertising reaches well in excess of 4 million prospective boat buyers every single month. You will see from the statistics below that we take every step possible to make sure that your Yacht has the largest possible digital footprint.
Sites including YachtWorld, Boats.com and Cosas de Barcos combine to offer a powerful and effective global marketing force. Yachtworld has over 100,000 brokerage boats worldwide and delivers around 40,000 leads across the site each month. Cosas de Barcos has 500,000 unique visitors each month, logging 3.5 million page views and delivering 19,000 leads.
With over 45,000 boats and yachts for sale, TheYachtMarket averages over 4.75 million page views every month. TheYachtMarket prides itself on being "the most user-friendly website" in the market and the site had 2 million unique users last year.
Rightboat.com now has 25,000 boats listed globally. The website is generating around 150,000 visits and in excess of 4 million total page views every month.
The International site Boatshop24.com now has over 44,000 on site adverts, with averages in excess of 900,000 page views per month and over 115,000 unique visitors on a monthly basis.
The UK targeted Boatshop24.co.uk represents 375 businesses within the UK maritime industry and has over 14,000 adverts on the site. It averages in excess of 200,000 page views on a monthly basis.
BoatsandOutboards has over 16,500 adverts averaging over 950,000 page views on a monthly basis from approx. 95,000 unique users.
By choosing to place your yacht with us, it will appear on the 28 individual Sunseeker office websites. These sites regularly attract thousands of visitors, with an average of over 10,000 page views a week.
Your listing will also show on the Sunseeker Brokerage website which features the full range of our brokerage listings. This website had over 750,000 page views in total over the last 12 months from over 75,000 unique visitors.

What we do: Digital Mail Outs
Sunseeker Brokerage benefits from an extensive worldwide partner network. Crafted from an excellent rapport with over 1500 brokers across the industry for the past 25 years. Along with our clients, the broker network is supplied with regular mailshots of our listings with descriptions and photographs. So all subscribers are kept informed of new listings, price reductions and location changes. In total, your yacht has the potential to reach over 1600 individual brokers and 17,000 of our client network.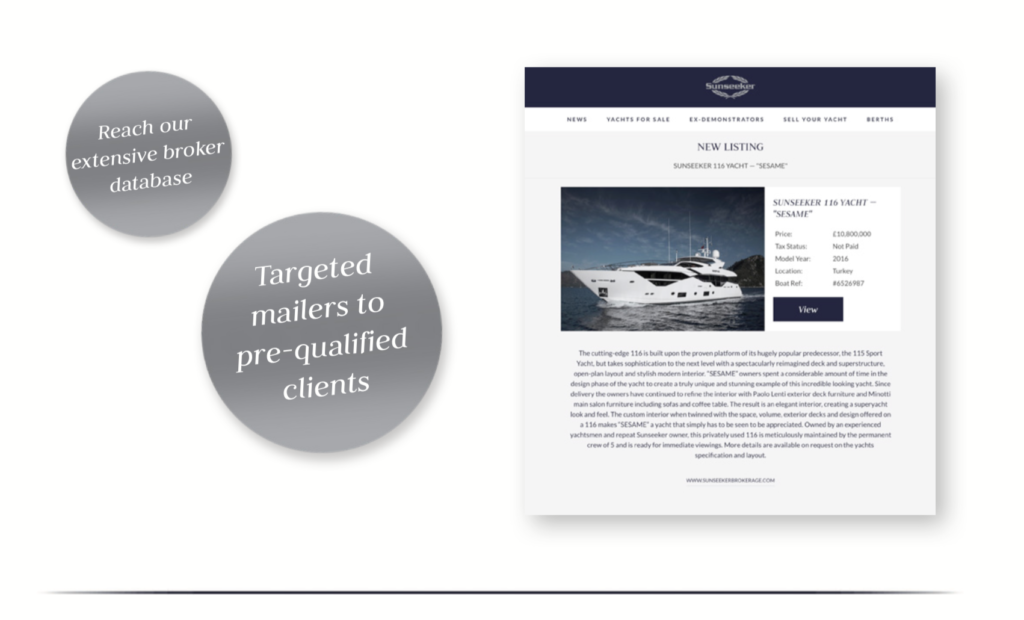 What we do: Print
As well as marketing in domestic publications within our territories, regular adverts for Sunseeker Brokerage are placed in the most popular industry magazines Boat International and Motor Boat & Yachting. These magazines have a circulation of 32,500 and 18,500 respectively,  and our full page publications will be seen by over 50,000 readers each month. Please contact your listing broker to discuss advertising opportunities and rates in further detail.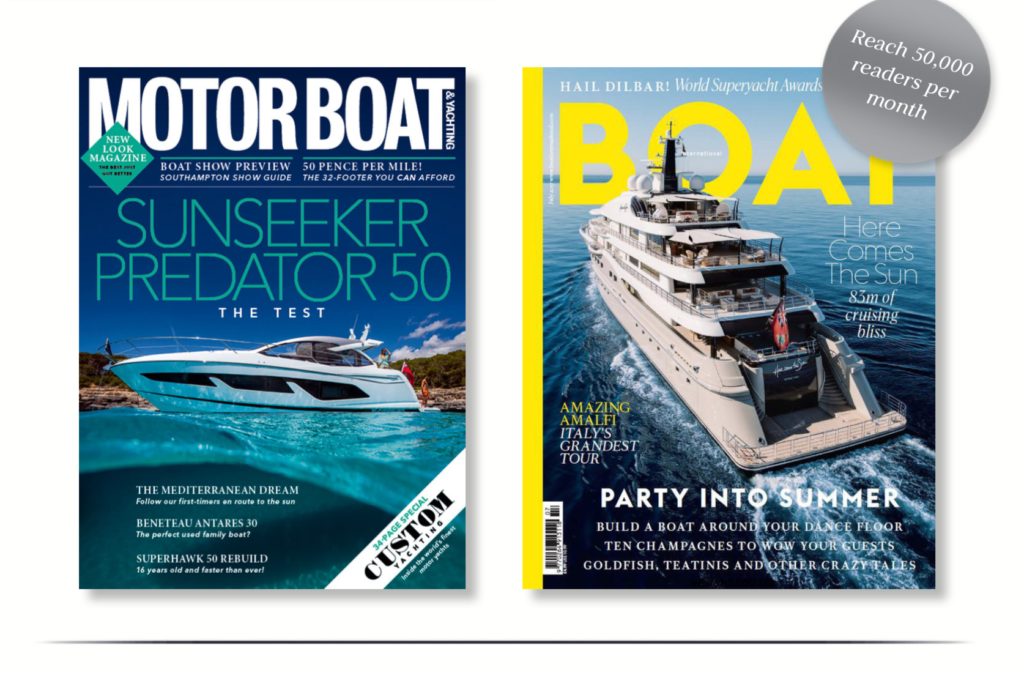 Sunseeker Brokerage Marketing Methods
For those boats located near to a marina based office. We employ the tried and tested technique of the "For Sale" board with great success, because we know it's guaranteed to attract people's attention in the marina. Our branded boards instantly make your boat stand out from the crowd. With actual boat photographs, we have seen a big increase in the number of enquiries generated by this medium.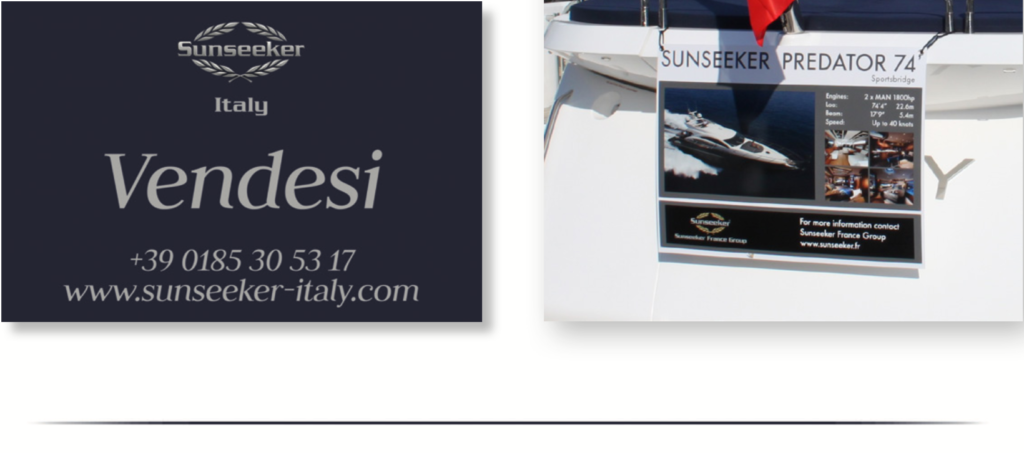 International Boat Shows
Sunseeker prides itself on an outstanding presence at the world's best boat shows. Celebrated for our impressive displays, our exhibition stand gives us the ideal global platform to exhibit our pre-owned collection. Whether it is Southampton, Cannes, Monaco, Barcelona, Genoa, Dusseldorf, Athens, Istanbul or Valetta. All of our listings are accessible to the interested public via our attending brokerage teams.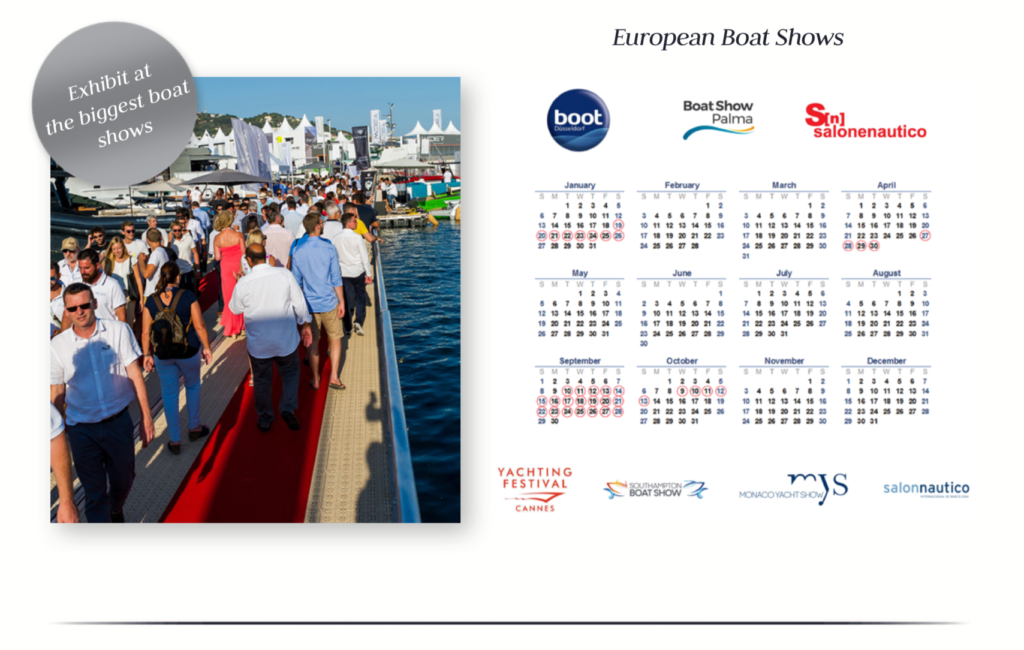 All this from your local Torquay yacht broker….cool eh? This is what makes both One Marine and Sunseeker Brokerage the ideal people to sell your boat. With all this capability, you couldn't ask for more opportunities.
Get in touch today, and let's begin the conversation.